Print Format
Research Firm: Ned Davis Research Group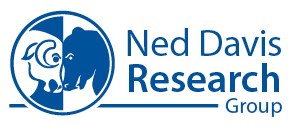 Stock Research Reports
Ned Davis Research Group (NDRG) stock reports are quantitatively generated and provide objective assessments. To learn more about NDRG's methodology and coverage, click on the About the Firm tab.
Daily Economic Commentary
Concise economic commentary that provides beyond-the-headlines analysis of economic and fixed income news and focuses on the implications for equity and bond markets, as well as sectors.
Sector Highlights
Weekly review of the ten S&P Capital IQ GICS sectors providing highlights and weighting recommendations.
Ned Davis Research Group (NDRG) is one of the largest independent providers of investment research, and is widely recognized for its concise commentary and unbiased views that offer investors insight into the forces driving the markets. NDRG is also well known for research that incorporates historical perspectives and fuses various analytical techniques.
NDRG produces a diverse range of technical and macroeconomic analysis to provide a well-rounded perspective on the markets.
NDRG's stock research combines fundamental and technical factors to provide a quantitatively-based stock ranking system.
Methodology

Each week, NDRG sorts their U.S. multi-cap universe (refer to "Stock Coverage" section below) by fundamental and technical metrics. After combining the fundamental and technical components, NDRG ranks all the covered stocks from 0 (worst) to 100 (best). Stocks with a rank greater than 90 receive a Buy rating while stocks with a rank of less than 10 receive a Sell rating. All other stocks get a Neutral rating.

Construction

The underlying factors consist of half Fundamentals and half Technicals. The Fundamental Component is made up of half Valuation and half Profitability factors. The Technical Component is a momentum-based quantitative ranking system, used by NDRG since 1998, which captures primary leadership trends by focusing on a stock's sector and sub-industry. Since momentum-based systems tend to suffer large losses around market turning points, NDRG's model inverts the momentum component when the market calls for it.

Coverage

Company research covers:

Approximately 1,400 stocks
Companies with one or more stocks on the NYSE, NASDAQ and AMEX stock exchanges
Companies incorporated in the United States or its territories (ADRs and GDRs are ineligible).
Companies with top 99% of market capitalization and top 95% of liquidity based on NDR's dollar volume factor.
See NDRG's Equity Rating and Report Guide (pdf), and Report Definitions (pdf) for details on stock research and report content.
What's Provided on Fidelity.com
Company Stock, ETF (learn more about ETF research methodology) and sector-specific research, historical charts, market commentary, and macro-economic analysis. See Research Reports for descriptions and links to current economic, market, and sector reports.
PDFs require Adobe Reader® and open in a new window.
View Another Research Firm
Potential Next Steps
Find current analyst opinions using our Stock Screener.
Check out the Research Scorecards to help you understand and compare historical performance of research providers ratings individually and in aggregate.