Print Format
Research Firm: Recognia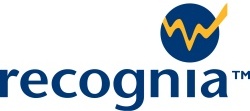 About the Firm
Founded in June 2000, Recognia applies sophisticated pattern recognition and quantitative analysis algorithms to publicly traded financial instruments (stocks, commodities, currencies, etc.). Recognia has built-out a Software-as-a-Service (SaaS) infrastructure with the stated intent of continuously analyzing every publicly traded instrument in the world. They service over 40 leading financial firms.
Methodology
Recognia automatically analyzes price action to identify and interpret classic chart patterns and other key conditions based on accepted practices of technical analysis. These key conditions - delivered as Technical Event notifications - provide insight into the bullish strengths and bearish weaknesses of financial instruments.
Technical analysis uses stock price movements and trading activity as the basis for drawing a conclusion about where the price may be headed. It is based on the premise that prices move in trends that tend to continue until something changes to affect the balance of supply and demand for the stock. These changes can be detected by analyzing prior changes, looking for recurring patterns that indicate a price trend, or indicate areas of support and resistance that may influence the price direction.
Technical analysis is information-intensive and historically, experts could only visually analyze a limited number of financial instruments each day. With over fifty analysis techniques, Recognia's technology makes it possible to cover thousands of financial instruments to uncover opportunities and identify risk.
Coverage
Recognia provides research to Fidelity on all instruments traded on the major US stock exchanges, consolidated NASDAQ (including the Bulletin Board), NYSE and AMEX. This includes all exchange-traded instruments such as common stocks, preferred stocks, and ADRs. Coverage includes all US sectors and industries.
What's Provided on Fidelity.com
Recognia Technical Event® opportunities are available through the Advanced Stock Screener, allowing you to find trade opportunities based on anticipated upwards or downwards price movements.
Recognia Technical Event® analysis is provided on a per-security basis showing the supply and demand forces acting on the stock over three different trading horizons.
Bullish and Bearish Events of the Day provide long/short trading ideas by identifying U.S. stocks that have recently formed a bullish or bearish classic chart pattern. Patterns must have taken at least 35 days to form, which draws out the more significant patterns for intermediate or long-term trend direction. The list is then filtered to include stocks with a minimum $3.00 for bullish and $5.00 for bearish close price; and, a minimum 50,000 trading volume. Most recent patterns are listed first. Patterns on the same date are sorted using Recognia's proprietary quantitative algorithm to draw strong companies to the top, and if further sorting is required (for stocks with the same quantitative analysis result) it is done by trading volume to draw highest volume stocks to the top.
Predefined stock search strategies that include combinations of fundamental data and technical analysis.
View Another Research Firm
Potential Next Steps
Find current analyst opinions using our Stock Screener.
Check out the Research Scorecards to help you understand and compare historical performance of research providers ratings individually and in aggregate.